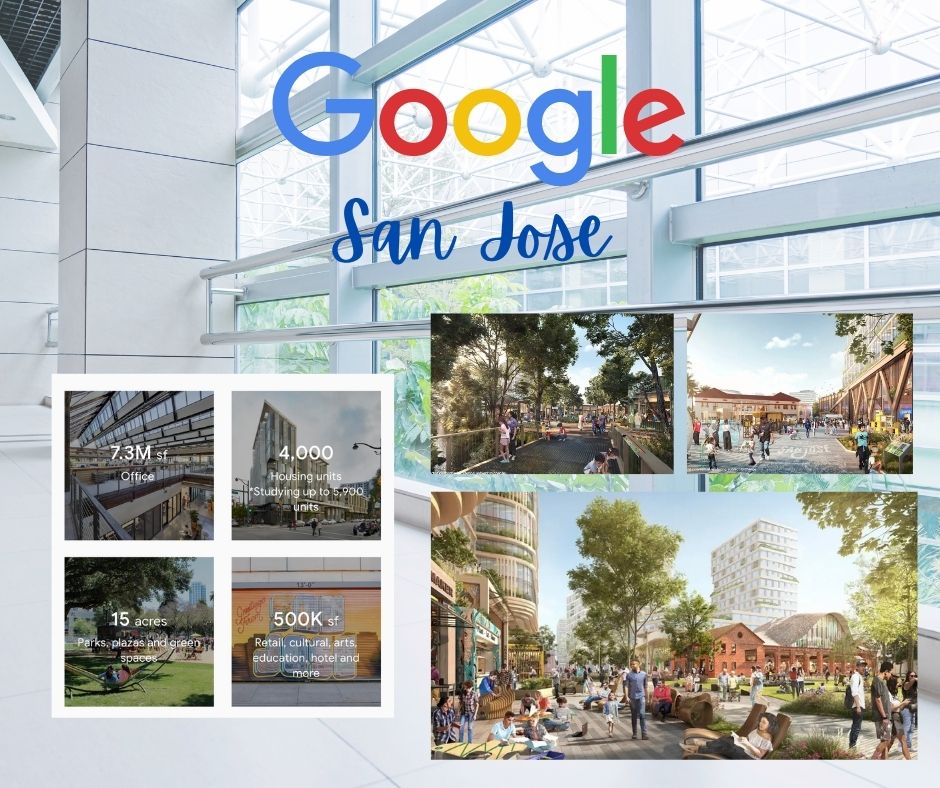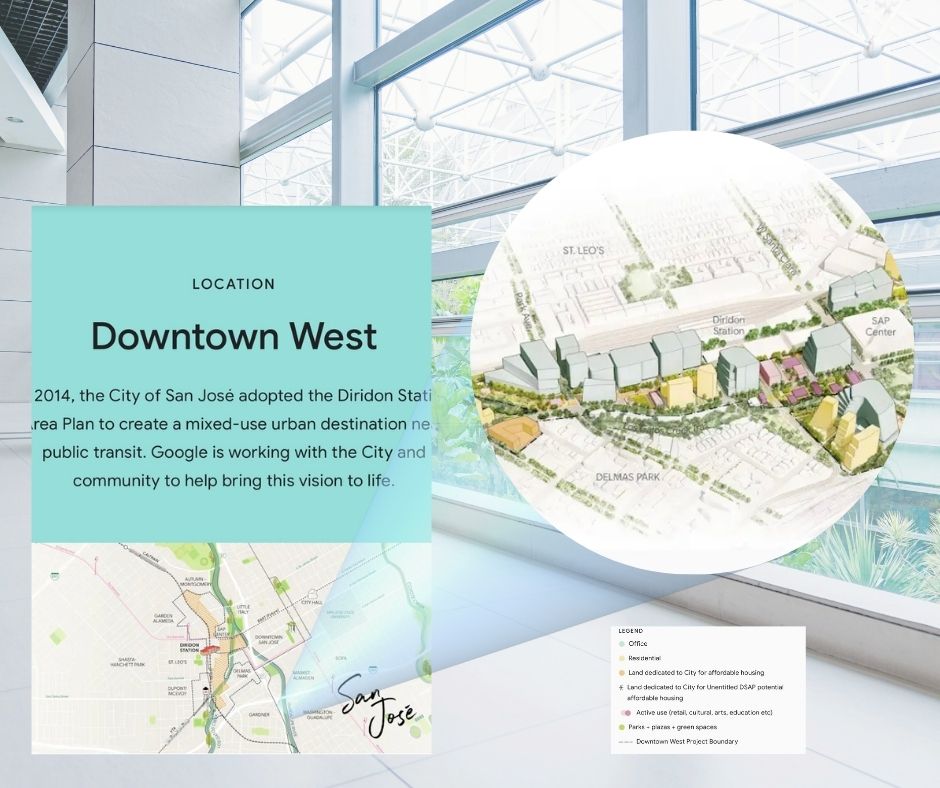 Google Village Downtown West is Google newest campus coming soon in the bay area. Many people do not know the Google began exploring this project back in 2009. In 2019 google submitted their plans for the San Jose downtown campus. It was then that many of us learned that Google had planned more than just an office campus, Google had a desire to make an urban live, work, community village in the heart of a South Bay city. In 2021 the city of San Jose approved Google's plans, and Google began moving forward on what they envision as a community oriented urban village focused on  innovation, nature and economics.
Google's plans are big, they aspire to blend tradition with technology. The site location will be east of the Diridon station. San Jose has plans for transit expansion, and Google's goals appear to be in line with the future of transportation in San Jose. 
Google West campus is planned for 7.3 million ft.² of  office space, residential, & land dedicated to the city for affordable housing.  The plans include 4000 housing units total, 15 acres of new parks in plazas and 500k in retail, cultural arts, education &, hotel space.
Google says they are currently "laying the groundwork for the new campus, and delivering on their social infrastructure plans."
Follow me for more google downtown West updates. 
Content provided by google https://realestate.withgoogle.com/